Raw Materials

Sugarcane bagasse fiber Bamboo fiber Natural plant fiber
Features: Biodegradable, eco friendly, disposable, compostable, exquisite, good protective
Color: White, natural brown, and customized as per pantone colour
Production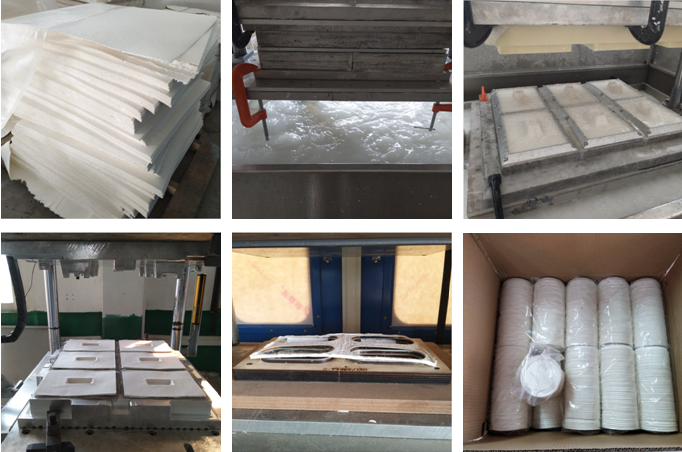 Pulping → Forming → Thermoforming →Trimming → Inspection and Packing
Pulping: Raw materials are put into a beater with water and turn into slurry.
Forming: Pulp Conveyed to forming machine and formed into desired shapes.
Thermoforming: Finalize the shape under high temperature and pressure.
Trimming: Dried products are trimmed or punched.
Inspection and Packing: Full inspection; Packing upon requirements
Using

We provide a series of eco-friendly and biodegradable pulp packaging for electronics, cosmetics,
home appliances, hardware, instrument and many other industries.­­
Recyclable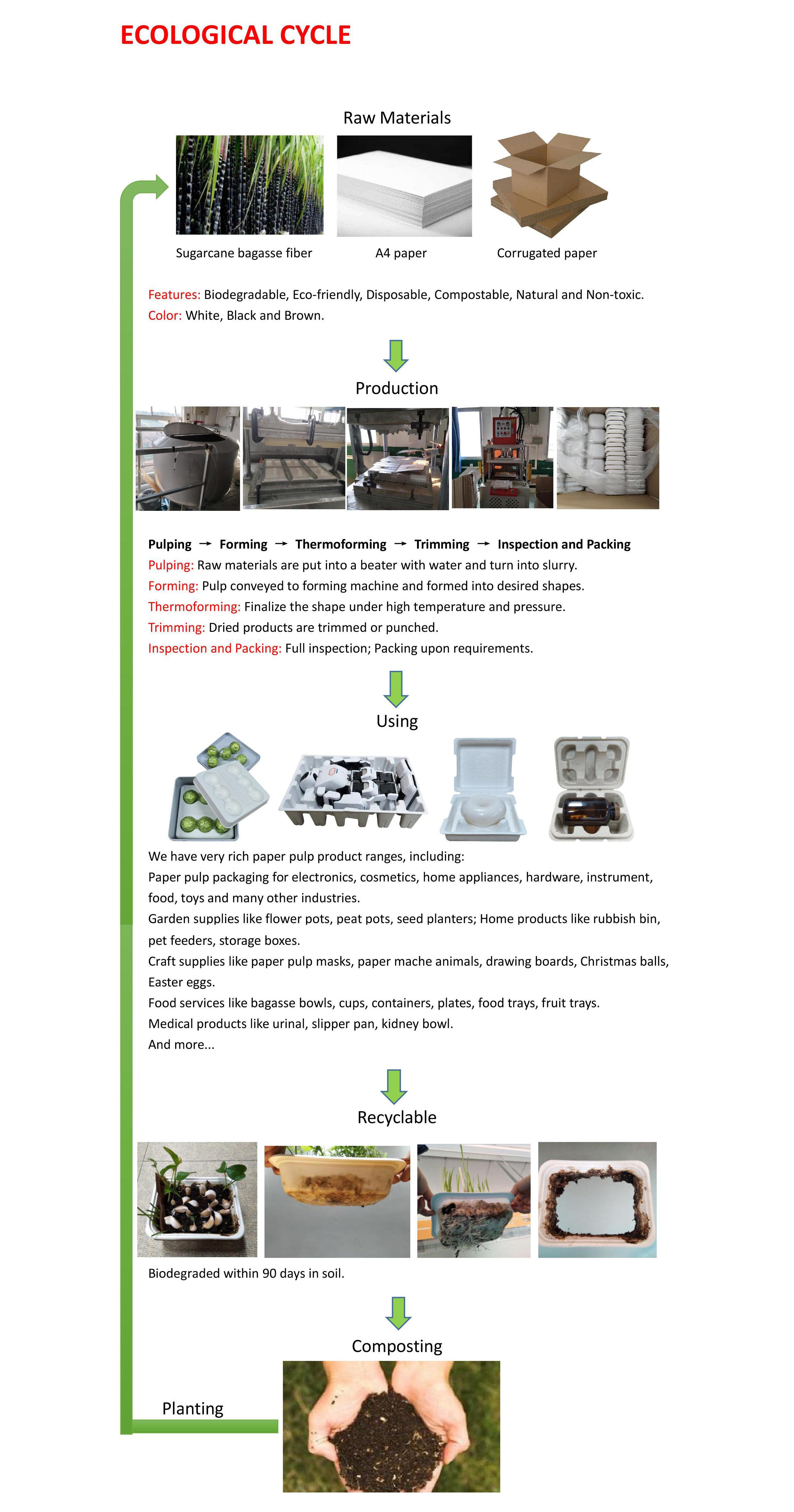 Biodegradable within 90days in soil.